Experiential entertainment is making waves, immersing guests in themed environments, offering them hands-on opportunities to build and interact with their favorite products and providing new avenues for brands and their fans to connect.

What is experiential entertainment and why has it become so popular? Discover what experiential entertainment is and explore some stellar examples of experiences that break down the fourth wall and turn casual viewers into eager participants.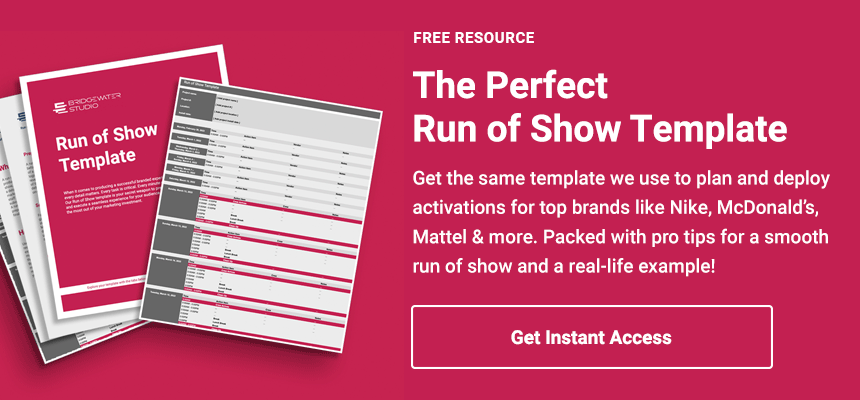 What is experiential entertainment?
Experiential entertainment is a leisure or entertainment offering that include participatory elements that transform the engagement from passive consumption to active experience. Experiential entertainment may include traditional activity-based pursuits such as miniature golf or water parks where consumers interact with the location's physical environment.
But the experiential entertainment category also includes immersive installations, virtual experiences and hybrid activities that combine digital and physical elements.
What distinguishes experiential entertainment from other types of entertainment venues is the audiences' interaction with their surroundings. An experiential activity invites guest participation, delivers multi-sensory inputs and often changes in response to the actions of the people present during the experience.
Is experiential entertainment the same as location-based entertainment?
Experiential entertainment may take place at a specific location and be part of a larger, location-based entertainment center. For example, visitors to Madame Tussauds in New York can enhance their visit by participating in a unique, interactive Ghostbusters experience.
However, experiential entertainments may also be moveable and temporary. The Price is Right and Kind Snacks both used temporary experiential events to build brand awareness among consumers. Further, not all location-based entertainment includes experiential elements.
Why do audiences love experiential entertainment?
According to a report by Solomon Partners, demand for site-based and experiential entertainment hit record levels in 2022. During this period, people sought affordable, high-value activities that allowed them to travel less and while creating lasting memories.
Of course, the impact of an experiential entertainment experience varies. For example, while viewing a movie in a theater delivers an experience that differs from at-home viewing, it isn't as experiential as attending a program in which audience members are invited to interact with performers.
Next, explore some examples of high-impact experiential entertainment that visitors are enjoying now.
Five examples of experiential entertainment to inspire your next project
Businesses of all sizes have recognized that experiential entertainment is a key channel for delivering value and creating awareness with their target audiences. Hospitality and leisure brands also recognize the value of giving visitors a multi-sensory experience that entices them to linger and return for future visits.
As consumers continue to flock to experiential offerings, we can expect to see more innovative and engaging experiential entertainment emerge in the coming years.
Here are some examples of the best experiential entertainment we've seen.
1. The Macallan M Collection launches a new product release with Art Basel as the backdrop.
On December 2, 2022, The Macallan hosted an immersive experience at The Bass Museum of Art and a private dinner that included notable guests such as James Blake, Rhuigi Villaseñor, Brendan Fallis and Hannah Bronfman.
Highlights include a sprawling copper light installation on the lawn of The Bass that evoked the River Spey where The Macallan was born. "The installation evokes the purity of liquid, the copper color of the stills," writes the Miami Guide Staff. A live music performance featuring James Black and dancers from the New York City Ballet delivered a one-of-a-kind experience to attendees.
2. Space Explorers: The Infinite brings space exploration to a town near you.
This immersive touring exhibit draws guests into a space-themed, immersive environment that they can roam through and interact with freely.
A key element of the experience is a full-scale 3D replica of the International Space Station. Advances in large scale 3D fabrication enables designers to create amazingly realistic environments to facilitate fully immersive experiences.
Virtual reality devices and digital and physical design elements create the immersive effects.
Beyond their space exploration experience, guests could also explore the immersive art of artist Ryoji Ikeda when visiting this traveling entertainment experience.
3. Color, sound and movement come together at the Color Factory.
Color Factory Chicago is an immersive, experiential entertainment location that celebrates color, sound and light with bright, engaging, interactive displays and immersive elements.
Among the featured activities is an interactive passageway designed by artist Yuri Suzuki. The installation, called "Bright Noise" features large red, blue, yellow, green and white horns activated by movement. As guests pass through the exhibit, their actions change the sounds that they and other guests' experience.
Responsive experiences designed to change with visitors' actions add an extra element of surprise and uniqueness to experiential entertainment.
4. Absurdities brings anti-fine dining to Singapore.
Dubbed a fun-dining restaurant experience, Absurdities amps up the dining experience for guests who dare to imbibe. The 6-course meal aims to deliver a multi-sensory dining experience to guests through the use of detailed set designs and carefully curated soundscapes.
More than just another restaurant, dining experiences offer consumers a reason to skip ordering takeout and leave the house instead.
5. Monopoly goes big with a branded, life-sized gaming experience.
Leveraging its well-known intellectual property, Monopoly takes the famed game to the next level with life-sized playing pieces and interactive, team-based challenges at its Monopoly Lifesized location in London.
Using 3D fabricated objects, digital technology and participants' interactions this venue delivers unique, "physical 4D experiences" to every guest. Building branded, experiential interactions extends the value of a company's owned assets and deepens its relationship with consumers.
Engage and grow your audience with one-of-a-kind experiences only you can deliver
In a world where the next great thing is sometimes just a click away, creating unique experiences enables brands to distinguish themselves from the crowd. But orchestrating these one-of-a-kind entertainment experiences requires knowledge and technical expertise.
Make your next experiential entertainment project unforgettable and uniquely yours by partnering with a full-service experiential design, strategy, and production company that delivers a seamless process across the entire project life cycle. Schedule an introduction to Bridgewater Studio today.