When all our senses are activated and we're emotionally and intellectually involved in an experience, it tends to stick with us. Interaction and engagement make us feel more connected to an event or a place. That's part of the theory behind hands-on-learning and participatory entertainment models. These human tendencies are also what makes engagement marketing such a powerful tool for developing deeper, more memorable connections between brands and their customers.
In this article, discover the secret to increasing brand awareness and customer loyalty through engagement marketing for yourself. Find out what engagement marketing is and in-person marketing strategies you can use to connect with consumers.
What is engagement marketing?
Engagement marketing is an approach to marketing that seeks to connect with consumers by involving them as active participants of a campaign or event. This involvement may take the form of encouraging people to support a cause by voting online or to physically participate in a game or interactive display at a brand activation. The idea behind engagement marketing is to deepen people's connection with the brand through interaction.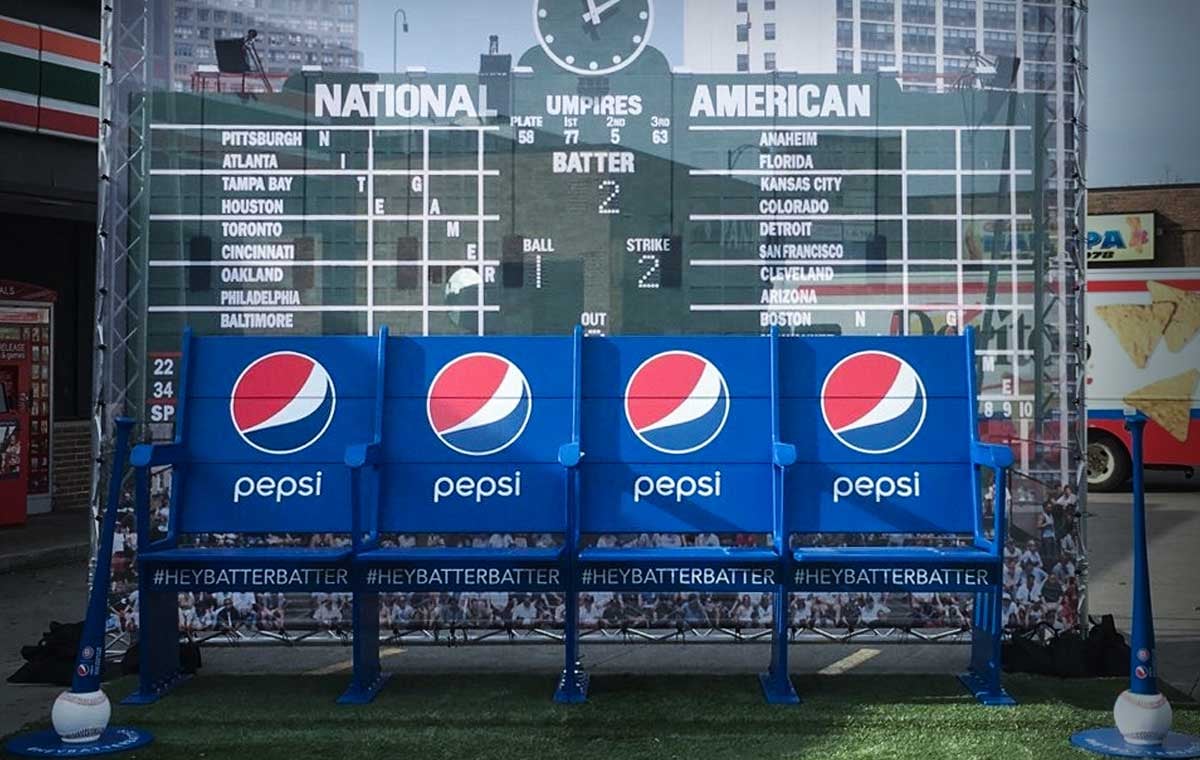 Pepsi brought the game to fans in Chicago with this baseball themed brand activation
Is engagement marketing the same as consumer engagement?
Not all engagement is the same. When marketers talk about engagement, they may be referring to consumer engagement or brand engagement. What's the difference? One prompts customers to act. The other nurtures interactions between brands and customers.
Customer engagement occurs when a brand successfully prompts its audience to act. In other words, customer engagement is the result of push marketing tactics. When brands nudge consumers to move forward on their buyer's journey with an ad that says, "Click to buy," or a website pop-up that says, "Sign up now," customer engagement is one result.
The goal of engagement marketing isn't this type of engagement–although it may be one of the results. The goal of engagement marketing is to achieve brand engagement. Brand engagement isn't aimed at single conversions but long-term relationships. It is measured in terms of consumer sentiment and customer loyalty or stickiness, and it's the secret to sustainable growth.
Of course, there is some overlap between customer and brand engagement and the tactics used to generate both. What sets them apart is the primary objective brands define before pursuing a particular strategy.
Event, on-ground, live, participation and experiential marketing are types of engagement marketing and the terms are sometimes used interchangeably. Which makes sense since each of these terms refers to in-person or virtual marketing activities that include interactivity between companies and consumers. Engagement marketing, though, encompasses all these different types of marketing and more accurately describes the ultimate goal of each.
Engagement marketing supports brand engagement not by going for the quick win, but by building memorable experiences.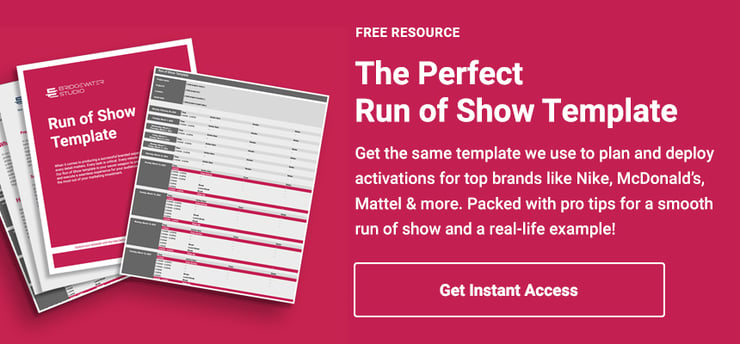 Where does engagement marketing happen?
Engagement marketing can take place in virtual or real environments or in hybrid environments that combine online and offline interactions. For example, when a brand invites its social media followers to vote for their favorite new flavor, it's engaging them in a non-transactional, interactive activity that builds loyalty.
When a brand's sponsorship activation puts visitors in the center of the action with physical games and social interaction, that too deepens the consumers' relationships with the brand. Combining digital interactions with real-world activities allows consumers to take more control over the activities and share them via social media–expanding the effects of the engagement even further.
In person-marketing activities are ideal channels for engagement marketing because they offer companies greater opportunities to personally interact with their customers and potential customers through brand representatives, and they facilitate the multi-sensory experiences that create positive, lasting memories.
An engagement marketing design and fabrication company with expertise at creating attention-grabbing, interactive experiences can help your brand plan and execute a unique in-person activity that draws your customers closer and builds lasting relationships. There are many ways to make that happen.
10 ways to use in-person engagement marketing to get in touch with your audience
Experiential marketing activities that create immersive environments that visitors can explore or invite people to take part in contests, games or fun activities.


Brand or sponsorship activations that introduce consumers to a brand or its products with hands on demonstrations, samples and other fun activities that invite participation.


Event marketing that puts businesses face-to-face with consumers at a scheduled place and time such as a trade show, fair, industry conference, roadshow, or other gathering.


Live marketing takes place in real-time, and takes many forms, including activations or immersive experiences. Adding live streaming or other online interactions to your live marketing event expands its reach.


Pop-up stores or activations that materialize by surprise and invite people to explore them and discover the brand responsible for the experience.


Mobile exhibitions that take your brand to the public, creating new memories and building customer loyalty at each stop.


Workshops that offer hands-on instruction for your audience.


Community sponsorship events such as fun runs, golf scrambles, collection drives, or holiday programs that bring you and your customers together to support a worthy cause.


Company tours that let your customers see behind the scenes and learn about the tools and people behind the products or services they use.


Self-service, interactive devices at events or exhibits, or in stores and other fixed locations which offer people the chance to engage with your brand even when your team can't be there with them.
Start leveraging the benefits of engagement marketing
Engagement marketing builds brand awareness through direct interactions and word-of-mouth marketing such as social media sharing and personal recommendations. This added exposure expands your business's marketing reach and ultimately contributes to increases sales. The memorable customer experiences created through engagement activities is a powerful way to increase loyalty and improve your brand's reputation with its customers.
Schedule your introduction to Bridgewater Studio today and learn how an experienced engagement marketing design and fabrication company can help you build irresistible, one- of-a-kind engagements that deliver long-lasting benefits. You'll get a free customized project plan that sets your next engagement marketing campaign up for success from the start.