As businesses from retailers to theme parks look for ways to expand their reach and attract consumers to their brands, location based entertainment has risen to the fore. Location based entertainment brings together multiple crowd-pleasing activities, offering busy consumers a one-stop spot to eat, play, and shop. Throw in a recognizable character or theme from their favorite movies, books or other media and it's a winning combination for fun and profit.
How are businesses leveraging (and licensing) IP to deliver one-of-a-kind audience experiences that get customers out of their homes and engage them on a whole new level? Find out in this article.
What is location based entertainment?
Location based entertainment (LBE) is a consumer-facing industry category that combines elements of hospitality, leisure and retail. As the name implies, location based entertainment venues are physical destinations that consumers visit with the expectation of being entertained.
Of course, what people find entertaining varies widely and so do the offerings they find at different LBE experiences.
Large-scale LBE locations like Disney World include multiple different entertainment, lodging, dining and shopping choices designed to appeal to a range of age groups. Smaller LBE venues may offer one or two core experiences such as a themed restaurant and a casual sports facility or live performances paired with an arcade or other self-service entertainment.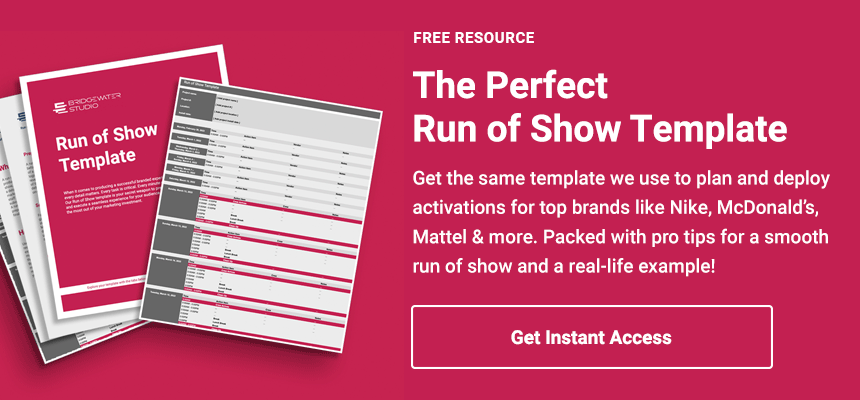 Why is location based entertainment popular with brands?
During the pandemic, what consultant firm McKinsey refers to as a "homebody economy" developed. People stuck at home invested in optimizing their environment and are less inclined to travel to physical locations that don't offer something special.
A quintessential aspect of location based entertainment is that it draws people out of their homes and to a specific location. It's the draw that retailers and hospitality brands need to overcome post-pandemic inertia.
While experiential spending hasn't regained pre-pandemic levels, it is consistently showing signs of recovery. The demand for experiential services and the necessity for physical businesses to differentiate themselves from online alternatives is also why brands should look for ways to add location based entertainment to their mix of offerings.
Altogether, the location based entertainment market is expected to more than double from its current $1.444.92 million valuation to $2,918.91 by 2028.
Shops, restaurants and hotels can leverage LBE not only as a separate revenue stream but also to draw consumers to their primary business, keeping them on-site longer and earning more return visits.
How does branding and intellectual property licensing fit into location based entertainment?
For modern consumers, the boundaries between their online and offline worlds are nearly non-existent. The brands, characters and media they consume online and off feed their preferences and fuel their shopping habits. Brands can leverage this trend by promoting their own brand persona or partnering with a recognized property through a licensing agreement.
This addition of a familiar character or theme to a location's entertainment offerings boosts awareness and affinity among consumers. Plus, incorporating favorite characters, artwork and design into an experience can increase its shareability online. Fans sharing their experiences on social media are today's word-of-mouth advertising.
Six examples of brands leveraging location based entertainment
Whether your business uses its own name recognition or someone else's, drawing people to your location will get a boost from adding recognizable design elements and engaging activities.
Here are some examples of location based entertainment that are winning fans: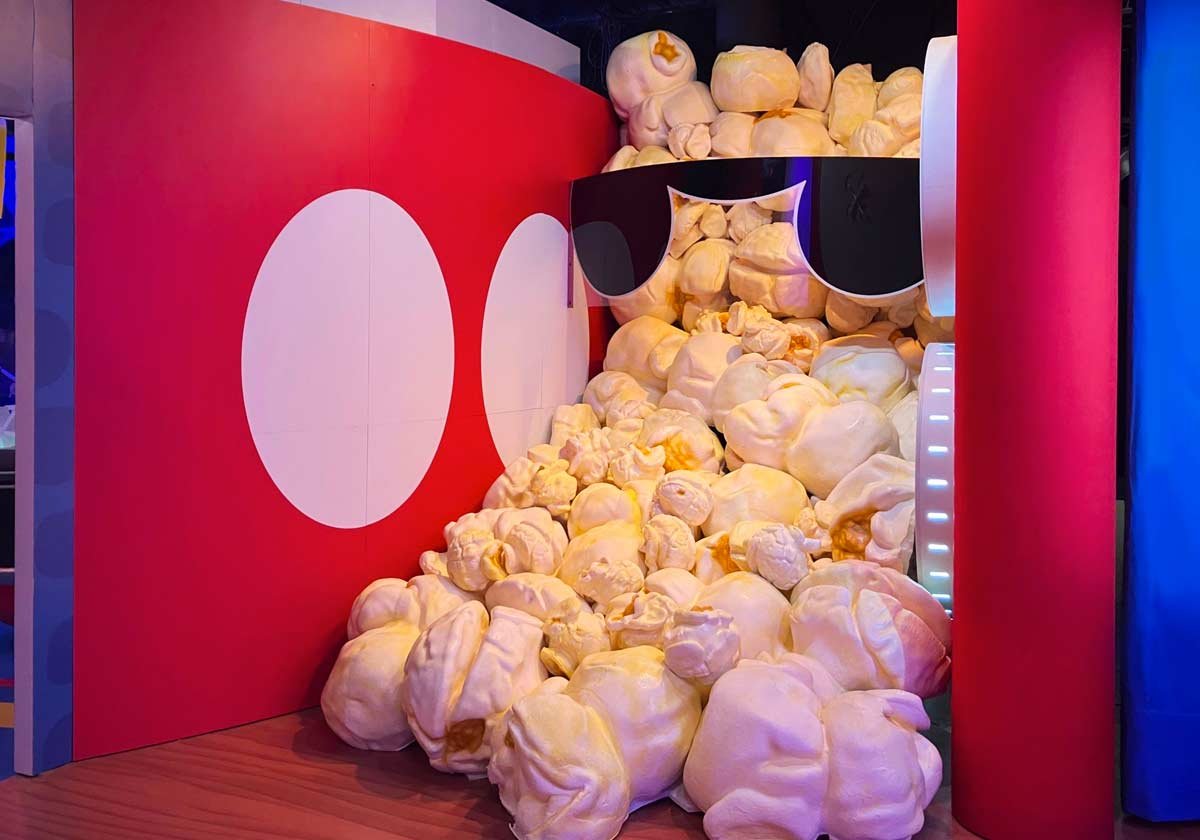 This oversized, soft-play popcorn wall takes toy shopping to a new level at CAMP stores.
CAMP stores combine familiar brands and interactive experiences
This chain of stores offers summer camp-like activities and immersive retail experiences at every location. Partnering with recognizable brands such as Disney, the retail chain's experiences draw families who spend hours at the store and leave with fond memories and newly purchased toys.


Universal Orlando creates a magical world for Harry Potter fans.
At the Wizarding World of Harry Potter in Orlando, Florida guests can shop on Diagon Alley, take in a show in the Hogwarts castle, dine at the Leaky Caldron, and interact with various areas in the park with an (available for purchase) interactive wand.


Mini golf grows up at Swingers in NYC.
Putt-putt golf has been a favorite for casual dates and vacation entertainment for decades. The latest iterations of this location based activity aims to attract adults looking for a mix of fun and fantastic. Swingers golf clubs offer guests gourmet street food and cocktails along with the usual club, ball and challenging plays. (There's also a DJ.)


Flow House brings the surf to inlanders.
"The ultimate fusion of food, fun, friends and surf," is the pitch for this location based entertainment experience centered around an artificial surf zone. Businesses can build their surfers' paradises indoors or out, adding retail, dining, bars and other entertainment facilities to catch a wave of consumers looking for new experiences to explore.


Making it worth the trip to play your favorite digital game.
The use of VR and AR to enhance physical experiences is a top trend for location based entertainment. Companies like Immersive Game Box leverage people's affections for brands such as Angry Birds and Squid Game to build on-site, immersive digital adventures that can't be experienced anywhere else.


Bringing a favorite show to your local mall or dining zone.
Netflix's Stranger Things has been a breakout hit for the streaming video and production brand. But fans don't have to go online to be a part of the Stranger Things phenomenon. Even though the show might not be ready to support a full theme park, the brand has launched Stranger Things cafes, restaurants and stores around the world to bring the show's experiences to fans.
Redefine your brand experience with location based entertainment
With access to digital entertainment in the palm of their hand and customized online shopping experiences, today's consumers have high expectations. Meet and exceed those expectations by incorporating location based entertainment into your business model.
Build an atmosphere that your customers can't find anywhere else with the help of a full-service design, production and strategy company. With a single partner, you'll leverage the knowledge, tools and technology needed to take your location based entertainment project from start to finish. Take the first step and get a free customized project plan by scheduling an introduction to Bridgewater Studio today.