We often think of art as a solitary endeavor. Yet history is replete with examples of great works born from the creativity and craft of multiple contributors. Many large-scale works that inspire and enlighten, make us think, or fill us with awe are complex structures that require great imagination and sound engineering to complete.
Art fabrication is the process of creating artwork using the tools, knowledge, and technology of a team. By assembling the right team, an artist can expand their capabilities and achieve their most ambitious concepts.
Discover how art fabrication supports the creation of amazing installations in this article.
What is art fabrication?
Art fabrication describes the production of highly complex or large-scale works of art using various tools and technologies that may require more than one person's contribution.
Often the pieces created through art fabrication incorporate diverse materials and technical elements such as 3D design and digital fabrication that require specialized knowledge or machinery to construct. Art fabrication brings together the necessary tools in a space large enough to allow big ideas to be built.
Modern art fabrication builds on the long-standing tradition of artists calling upon specialists and assistants, and using tools and resources beyond their individual studios to create great works.
Enlisting the support of an art fabrication studio supplies modern creatives with access to materials, design, and engineering specialists who can help them optimize the fabrication process from idea to installation.
Does art fabrication detract from the authenticity or originality of the artwork?
Art fabrication doesn't sacrifice creativity and original thought but unleashes it. Art fabrication studios have tools, technology, and space that an individual artist might otherwise not be able to obtain.
Art fabricators lend their knowledge and expertise to support the production of the artist's unique idea. This support doesn't detract from the work's origins. Instead, it enables artists to reach beyond the physical and technical limitations that might otherwise impede them. Using art fabrication services, artists can machine tool giant sculptures and other large scale elements for their exhibits.
Just what can artists create when given these tools and resources? Here are six examples of art installations created by artists with the support of fabrication teams.
Ideas transformed into installations by art fabrication
1. Cristina Iglesias' moving installation pieces are wrought from metal and stone. Iglesias frequently uses lost wax and sand-sand casting methods to create her evocative pieces. Her works, "Wet Labyrinth (With Spontaneous Landscape)" and "Landscape and Memory" invite visitors to examine the depths of their environment.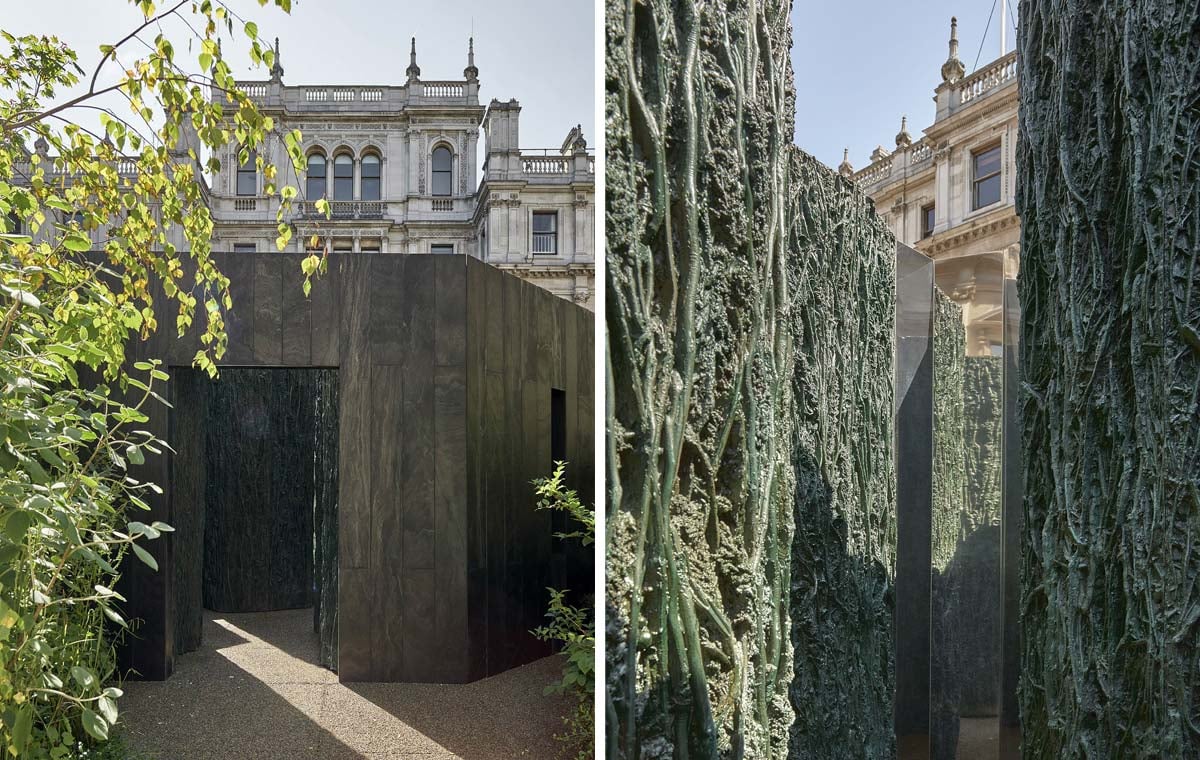 "Wet Labyrinth (With Spontaneous Landscape)" at Royal Academy of the Arts, London


The artist, who works with a local foundry to construct her designs, tells Sculpture Magazine's Jan Garden Castro "the team is an extension of my studio."
2. When Tomás Saraceno was commissioned by The Shed Center for the Arts in Hudson Yard to create something extraordinary to fill a multistory, multipurpose space, he worked with a public art fabrication team to complete the components. The completed project, "Free the Air: How to hear the universe in a spider/web," is a multi-sensory piece that enables guests to experience the vibrations of the universe as a spider experiences the vibrations of its web.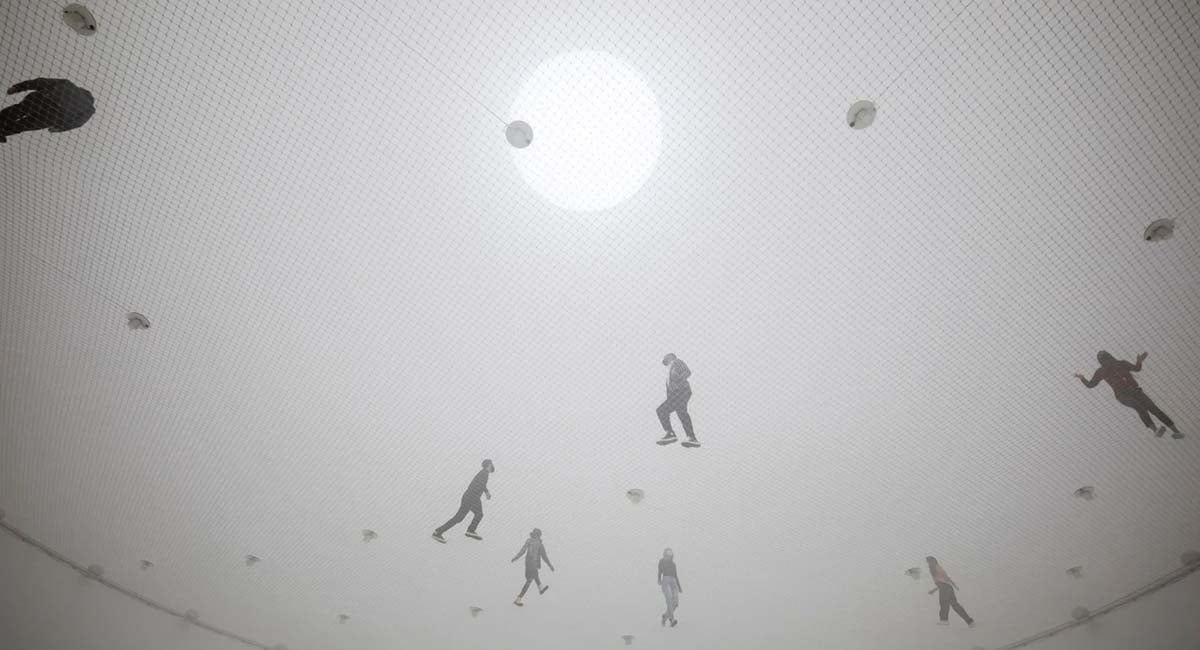 Artist Tomás Saraceno's immersive experience in Hudson Yard


3. Ashley Longshore's statement-making art comes in many shapes and sizes—often focusing on pop culture, Hollywood glamor, and American consumerism. The artist enlisted our help to fabricate this bold, oversized piece (the $100 bill is six feet tall) for her namesake gallery in New Orleans.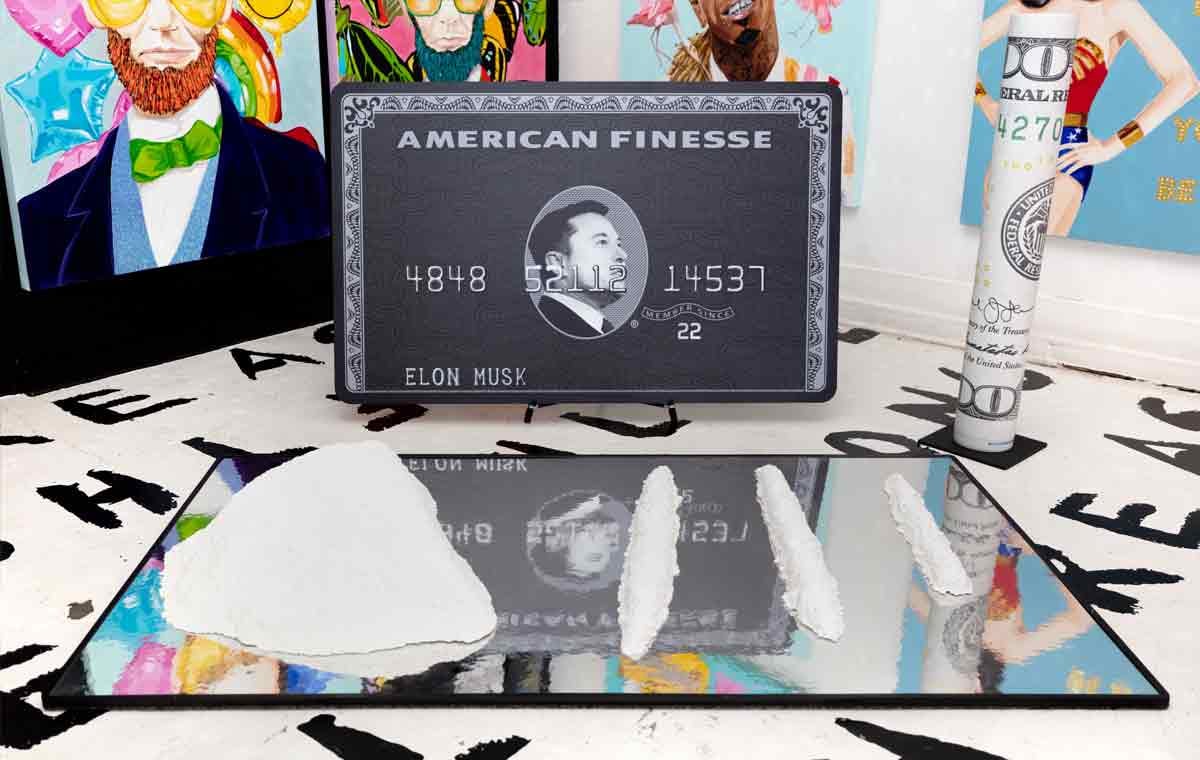 Ashley Longshore's "American Finesse" required multiple materials and fabrication methods.


4. Festivals are a renewable source of innovation and inspiration for artists and art fabricators. At 2022's Coachella festival, artists and fabrication teams used materials ranging from PVC pipe to native plants in the creation of spectacular and thought-provoking exhibits.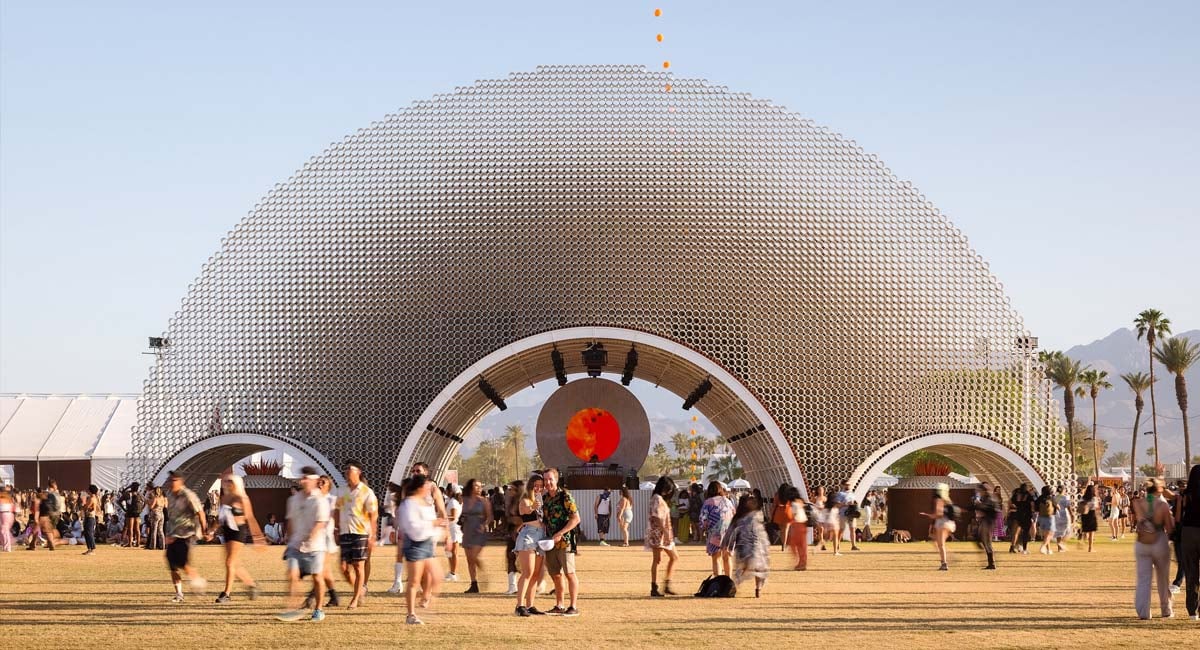 A large-scale experiential installation beckons Coachella attendees day and night.


Cristopher Cichoki's "Circular Dimensions x Microscape," incorporated L'Acoustics' L-ISA technology bringing auditory depth to the creator's experiential installation.

5. Installed at Burning Man in 2022, "Paradisium" was conceptualized and fabricated by artist Dave Keane with the help Folly Builders. The piece speaks of sustainability and renewal by incorporating reclaimed materials for much of the non-structural mass. The team used new wood for the structural elements to ensure that the project was safe for installation.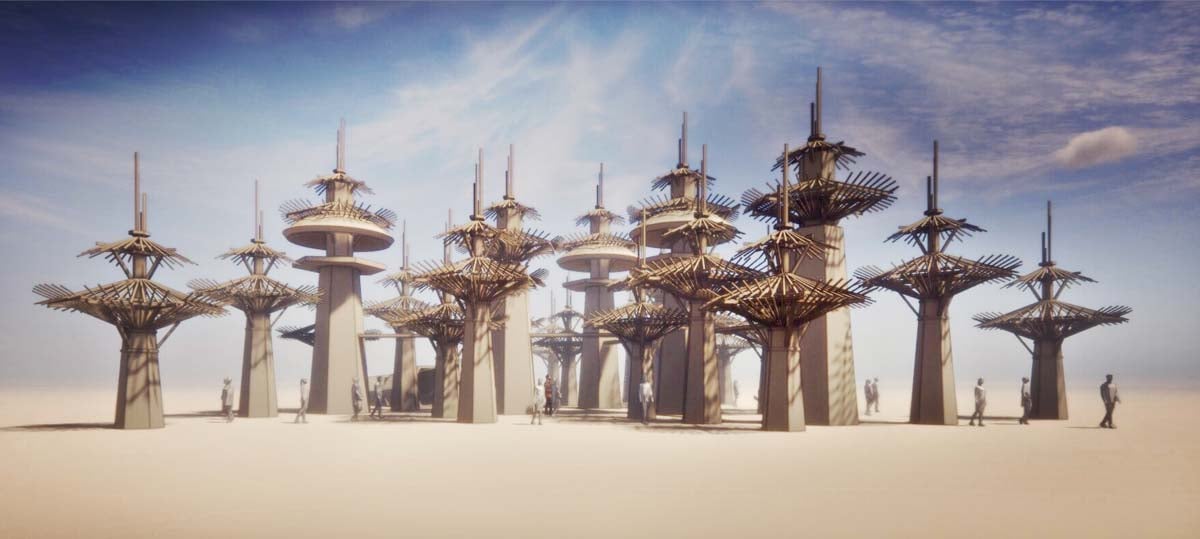 The Paradisium installation represents a colossal team effort at Burning Man


6. Artist Philipp Aduatz applies his knowledge of materials science and engineering, along with modern 3D and CNC sculpting technologies to create his innovative pieces. He collaborates with Austrian startup Incremental3d to 3D print free-form concrete objects, including his first creation using this technology, "Digital Chaiselongue," writes STIR journalist Devanshi Shah in an article featuring several images of the artist's work and design process.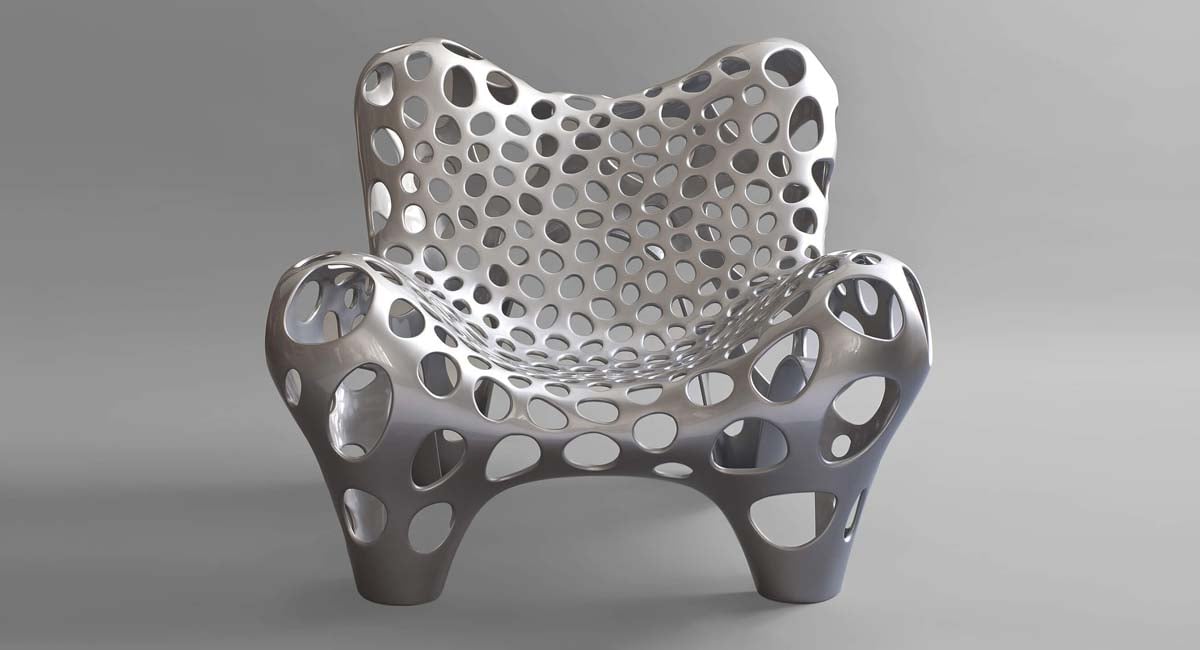 Digital technology is opening new doors for art fabrication every day.
Should you partner with an art fabrication company?
While an individual artist may be able to acquire some or all of the needed knowledge and resources to complete these works alone, assembling an art fabrication team allows them to realize their vision faster and more efficiently than working alone. Working with a knowledgeable team using the right equipment and technology also ensures that these complex artworks can be installed and displayed safely.

If you've been waiting for the right moment to bring your concept to life, find out how a full-service design and fabrication company can help. Schedule your introduction to Bridgewater Studio today. We'll help you envision the full scope of your project from start to finish, beginning with a free, customized Project Success Map for your one-of-a-kind installation.