The creative voice of the artist brought to life has the power to inspire, challenge and transform thought. Indeed, this voice has been an essential form of human expression since the dawn of mankind. While there have always been creators communicating through two- and three-dimensional works, however, the voice of today's artist is empowered by the tools and technologies of sculptural fabrication.
Sculptural fabrication augments the mind and hands of the artist, allowing them to explore and realize their creative visions in new ways—often pushing the limits of what is possible. In this article, discover how modern artists are partnering with sculptural fabrication services to create and share their work like never before.
What is sculptural fabrication?
Sculptural fabrication refers to the process of building a three-dimensional object. The products of sculptural fabrication, including 3-dimensional works of art in forms large and small, surround us. Artists use sculptural fabrication to create statues, sculptures, multi-media works and art installations.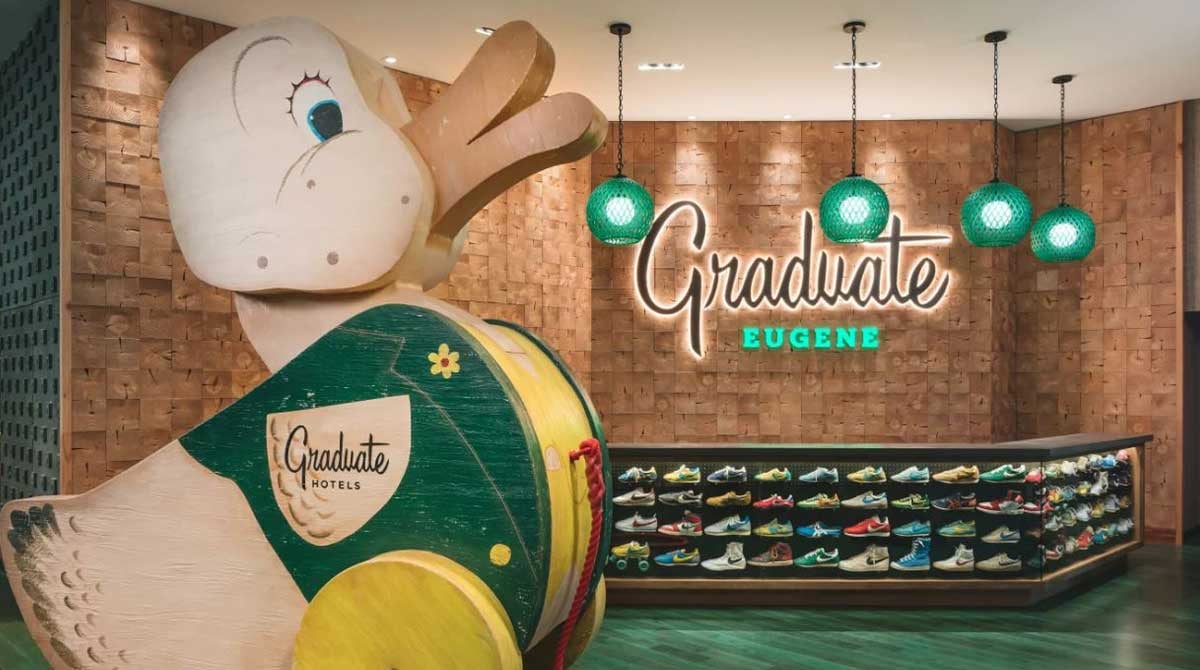 Sculptural fabrication transforms a tiny toy into a big duck on campus for the Graduate Hotel Eugene.
Some artists handle conceptualization and fabrication as a solo endeavor. They may craft their works by hand or use a variety of tools and technology to make their ideas tangible. Increasingly, though, individual artists turn to sculptural fabrication partners to assist them in the creative process.
How does outsourcing sculpture fabrication benefit modern artists?
First, learning new skills takes time. A talented painter can learn to build metal sculptures. But they may not want to put their metalwork idea on hold until they've acquired the necessary technical skills to fabricate it. Similarly, an artist who wants to explore 3D printing doesn't need the expertise or equipment. With the support of an external partner, artists can easily pursue new mediums without compromising their vision.
Sculpture fabrication services can also bridge the gap between digital and traditional production methods. While there are many advantages to CNC sculptures vs hand-carved sculptures, for example, the best fabrication companies will have the skills to perform both, as needed.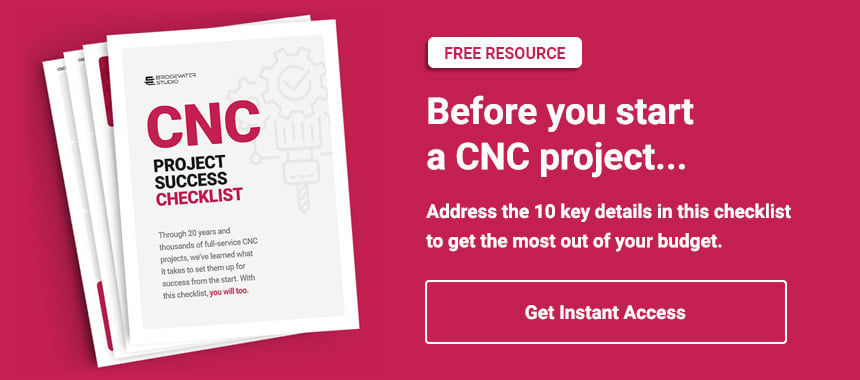 An artist who wants to explore many mediums may not have the budget or storage space to accommodate the full range of equipment necessary. Without access to the best tool for the task, a solo artist may have to compromise their vision.
A full-service design and fabrication company will have all the right technology in one place.
For example, a fabrication provider can offer artists:
3D scanning
Design development
CNC cutting, carving and engraving
CNC sculpting of mixed materials, including wood, plastics, stone or metal
Building in pieces, to create a "sliced-sculpture" effect, or to simplify transport
Millwork and similar rotary shaping
Maquette sculpting and scaling
3D modeling and printing
Customized molds, casting, vacuum forming, injection and transfer molding
Large-scale printing, vinyl wrapping, painting and other applications.
Machinery aside, creating a large-scale sculpture requires a large space to work. Full-service fabrication companies can provide both tools and space to house large conceptual works during production.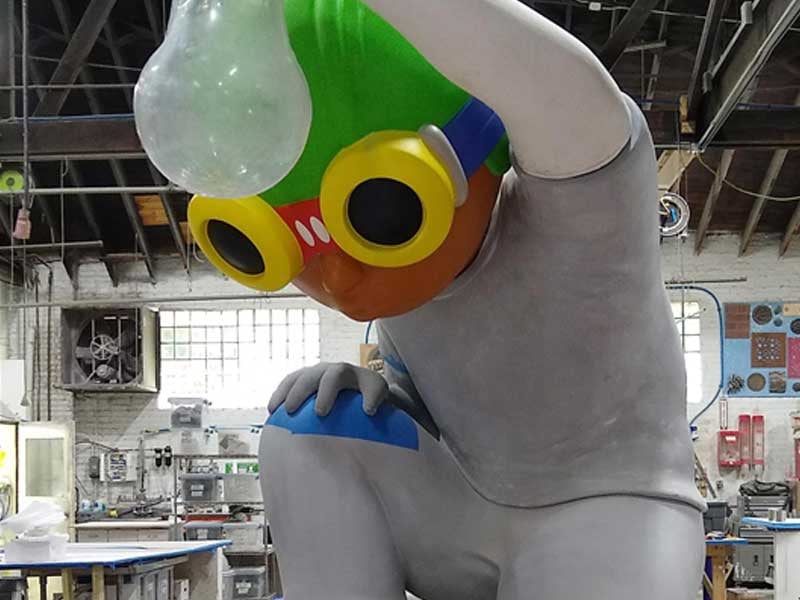 When artist Hebru Brantley wanted to create a larger-than-life FlyBoy sculpture, he needed a partner with plenty of space.

An experienced art fabricator offers artists more than just tools and the know-how to use them, though. These specialists also understand how different materials perform and advise artists about selecting the best materials for their desired purposes.
Art fabrication specialists can identify the materials that best match the artist's vision, aesthetic, space limitations and budget. They can also introduce the artist to new sculpture and assemblage technologies and techniques.
A dedicated fabrication team can assist with sourcing materials, managing the project and ensuring that the planned piece meets safety standards, and can be delivered and installed on time and on budget.
How do artists ensure sculpture fabricators faithfully represent their concept?
Sculptural fabrication is a collaborative process. The artists and their fabrication team must work together to ensure that the completed work accurately portrays the artist's intent. The fabrication team should serve as a trusted resource and advisor without usurping the artist's role as the creator. When evaluating fabrication companies, look for those with a proven track-record of working with artists to develop sculptures and art installations.
Meet with representatives of the company and ask who your point of contact will be. Make sure that you have a good rapport and that they have expertise using the tools and materials your project requires. Discuss your budget and how the company handles change orders, cost adjustments and production delays.
Transparent and consistent communication before and during the fabrication process is critical to a successful collaboration.
Choosing the right sculpture fabrication company
Transforming your sculpture concept from idea to installation may seem like a daunting task, but you don't have to take it on alone. A full-service design and fabrication company will not only have the necessary space and equipment to bring your vision to life, they will have a streamlined process that ensures a smooth project from start to finish. Most importantly, you'll have a partner experienced in translating an artistic vision into a fully-realized installation.
When you're ready for the first step, schedule a no-pressure introduction to Bridgewater Studio. Let's discuss how our technology, tools and expertise can take your sculpture concept to the next level, starting with a free project plan that sets us both up for success from the start.