How much time, money and material could you save by fully exploring and testing a design concept BEFORE it was built? What if final specifications for an approved design could be delivered digitally to the fabrication tools that will produce it? And, what if every detail in the final result was exactly the same as the approved concept?
Digital fabrication makes it all happen seamlessly.
Digital fabrication isn't new. However, new digital fabrication capabilities continue to expand the scope of modern design and manufacturing. In this article, we'll explore how digital fabrication works and how numerous industries are leveraging this technology-first workflow to push the boundaries of what is possible.
Digital fabrication is redefining 3D production
Digital modeling and computer-aided design (CAD) have been used by manufacturers, artists, architects and other design professionals for decades. Like most technology, however, the capabilities (and speed) of these tools has improved significantly in recent years.
From digital prototyping to virtual renderings and 3D walk-throughs, to material and dimension changes tested in digital environments—modern design and fabrication teams are able to work smarter and faster than ever before.
Instead of investing time and resources to build physical models and test various materials, construction methods or designs, teams can explore all possibilities virtually. Once they've narrowed down their design choices, these same teams can use digital fabrication to create rapid prototypes, scale models or individual components to continue the testing and refinement process.
At the core of digital fabrication is computer-aided manufacturing (CAM), a precision building method using machines guided by instructions from CAD files and other digital formats to design and fabricate three-dimensional objects. Instructions for digital fabrication are calibrated to speak to the machines that will follow them, ensuring that each production step is executed correctly and with maximum efficiency.
For a recent project, we brought 3D scanning, 3D modeling, and 3D printing technologies together to create retail displays with oversized product replicas for golf apparel brand G/FORE. With stakeholders spread across multiple states, digital fabrication played a key role in the design approval process and ensured the final products were exact representations of the digital models.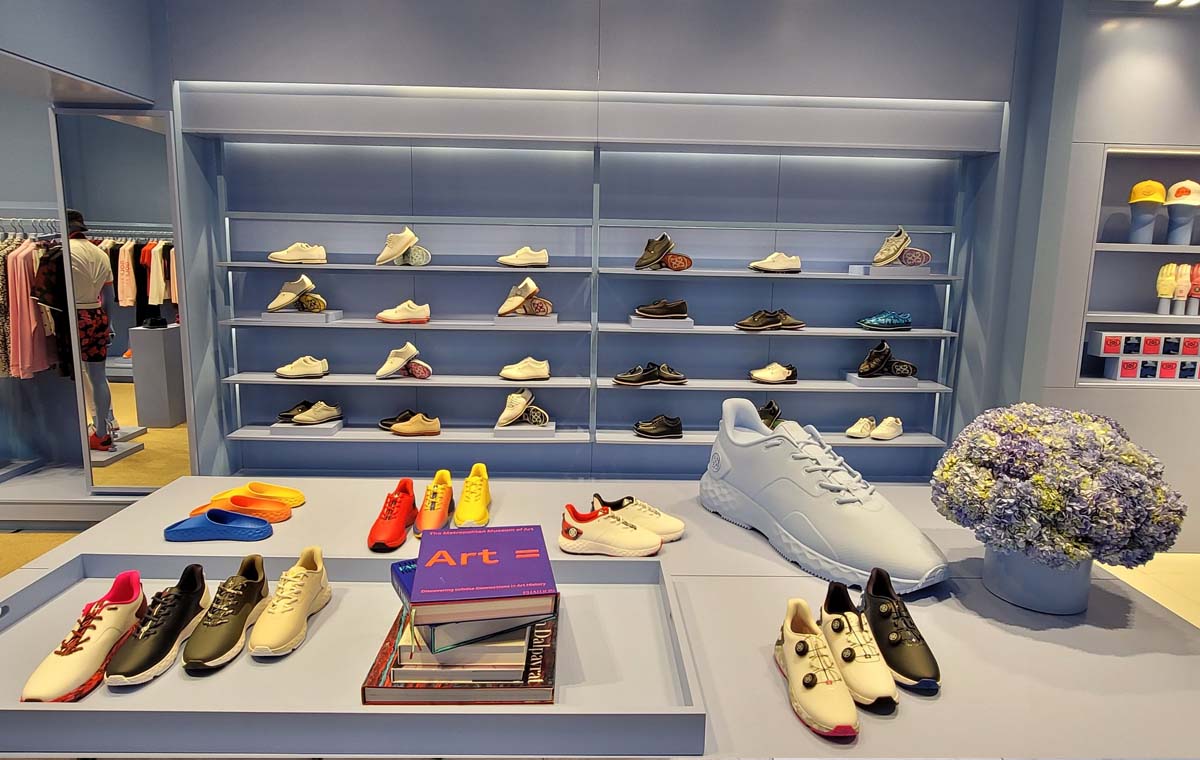 Design and fabrication company, Parametric Monkey, used digital design and manufacturing technology for parametric modeling, prototypes and feasibility testing for an architectural project—enabling them to produce factory-ready fabrication files.
Glass artist Anjali Srinivasan employs the digital fabrication tools available at the Haystack Fab Lab to create stunning glass works.
The tools and technology supporting digital fabrication
Digital fabrication is often described in terms of "subtractive" or "additive" manufacturing processes. In subtractive manufacturing, machines remove materials to create a desired shape, detail, or object. Laser cutting and CNC routing are examples of subtractive fabrication methods. CNC machines cut, carve and engrave materials to produce a desired result and can handle both large-scale fabrication and fine details.
Digital fabrication using CNC machining was responsible for these giant frog sculptures installed at the Water Tower Place Shopping Mall in Chicago to promote an exhibit for Shedd Aquarium.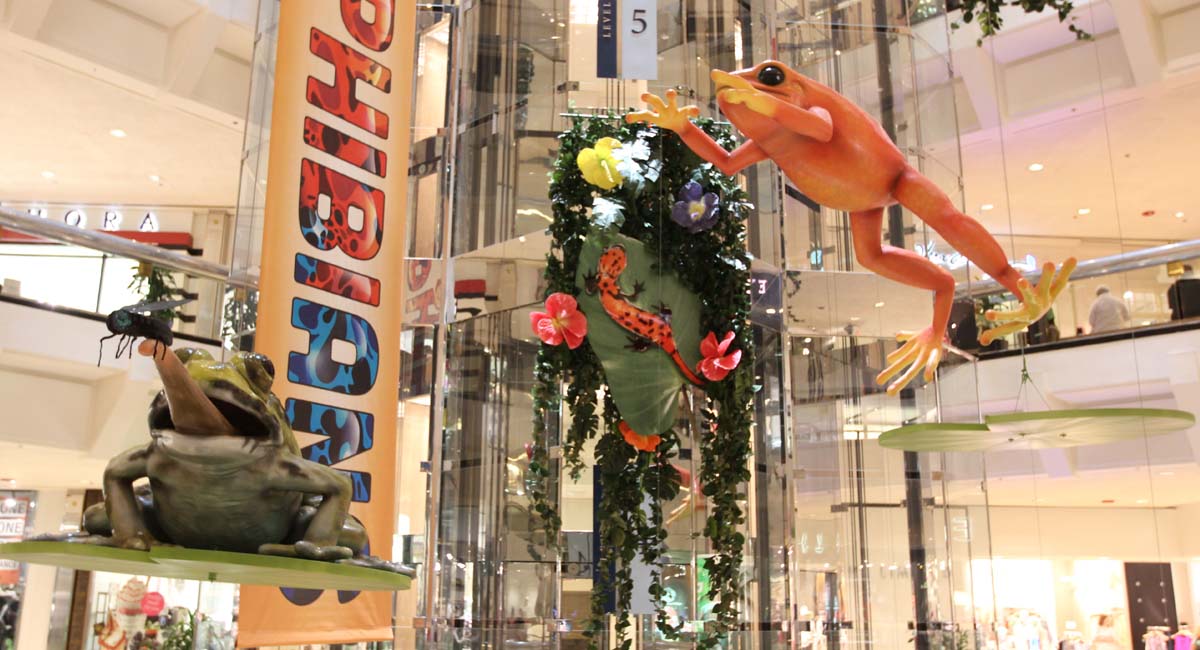 Additive manufacturing is more commonly known as 3D printing. 3D printing devices employ various technologies to add material to a base or blank form, following digital instructions to build objects from materials such as plastic, metal, clay or even human tissue.
3D printing is quickly evolving as an ideal solution for product prototypes, architectural elements, sculptures, mechanical parts, and more, in an incredible range of sizes.
For example, the tugboat inside this larger-than-life snow globe was created using an industrial SLA 3D printer.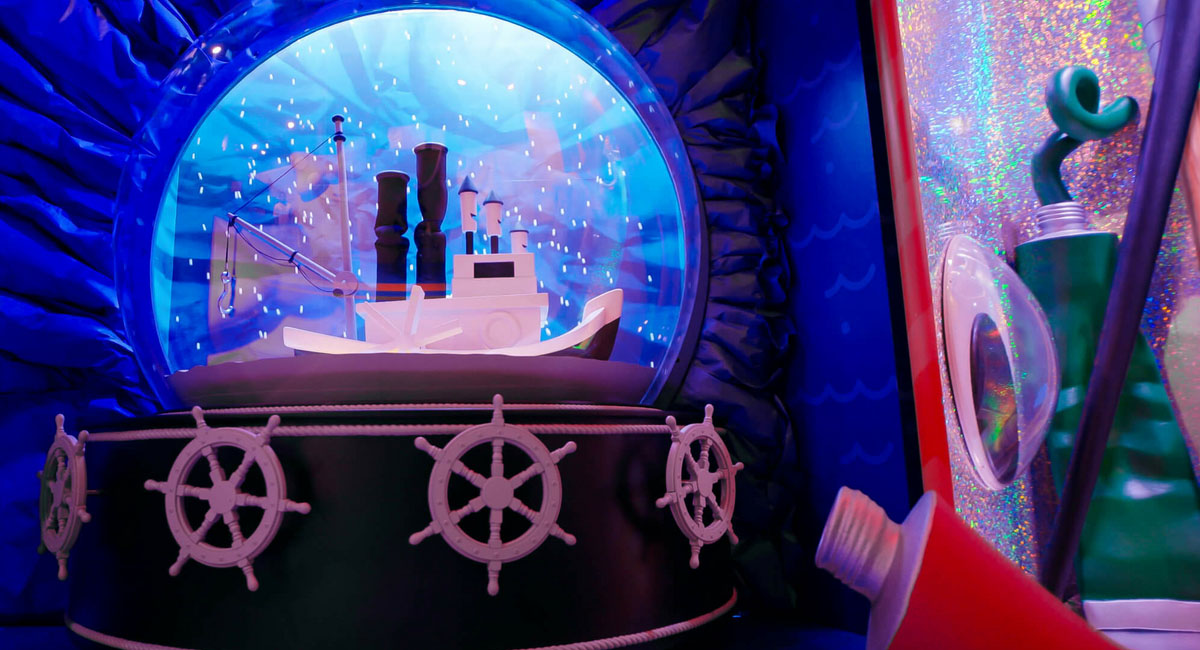 A wide variety of software applications are used in the digital fabrication process. Among the most common are:
AutoCAD
Blender
ZBrush
3D Max
Autodesk Fusion 360
SOLIDWORKS 3D CAD and CAM
Inventor HSM and HSM CAM
These tools enable designers to visualize, modify and test their concepts before translating their ideas into the CAM files that control the fabrication process.
What does a digital fabrication workflow involve?
Like all good design projects, digital fabrication projects should begin with a clear understanding of the project objectives and constraints. Factors such as site location, available materials, total budget and timelines should all be considered at the start. A realistic, well-thought out plan is critical to producing successful outcomes.
Taking both the goals and limitations of the project into consideration, the next step is to begin the design process. Using CAD technology enables designers and their teams to alter designs quickly and with minimum costs.
Modern CAD technology supports 3D virtual renderings that allow designers, clients and other stakeholders to see their projects from multiple angles and evaluate whether the planned construction matches their expectations in a 1:1, what you see is what you get, environment.
This digital design and fabrication flow enables producers to carefully vet each project and resolve design issues before any raw materials are touched.
Digital design files afford production facilities maximum flexibility when it comes to fabrication as well. CAD files are translated to CAM files tailored for each fabrication device, and fabrication can be divided among different devices using various manufacturing methods. Some components may be 3D printed while others are produced with CNC machines.
For example, we helped artist Ashley Longshore create these captivating, colorful flower chairs using a mix of digital fabrication technologies.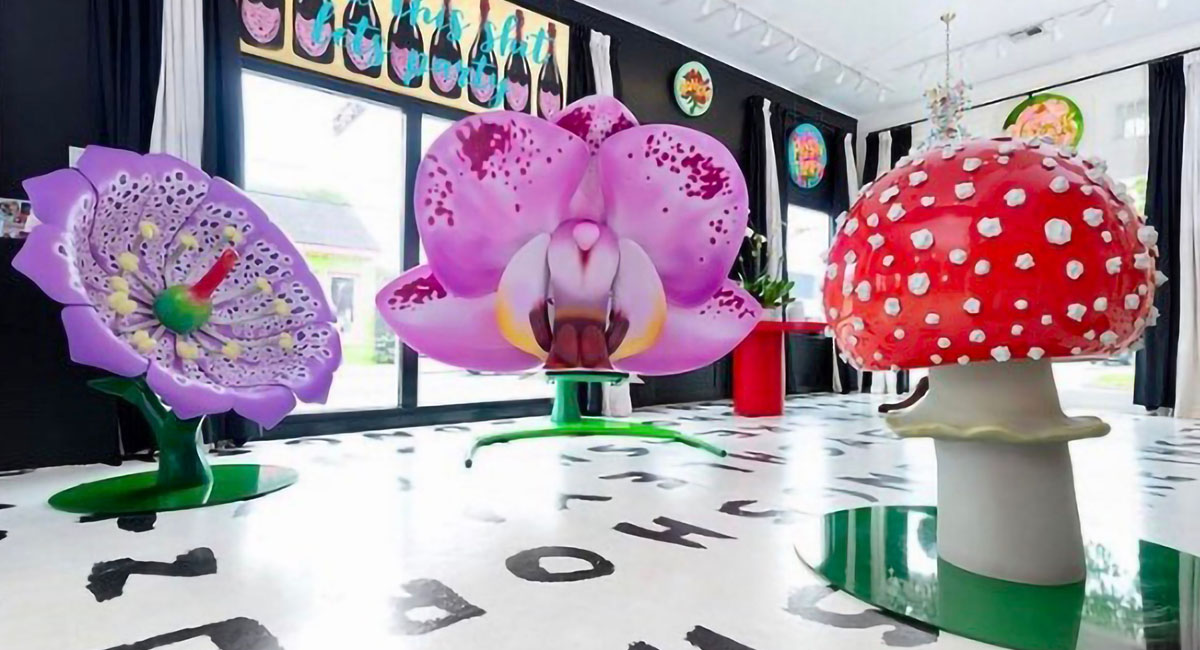 Bringing tools, technology and expertise together under one roof at a full-service design, production and strategy studio makes fabricating prototypes and designs of any scale fast and cost-effective. From 3D printing maquettes to precision laser cutting steel components for large assemblies, digital fabrication eliminates costly and timely errors on the shop floor by iterating on the computer.
How can digital fabrication streamline the path from concept to completion for your next project? Schedule a no-pressure introduction to Bridgewater Studio today to find out. We'll discuss your goals and provide you with a free, customized project plan that will prepare you for a seamless process with extraordinary results.