Imagine a world where you could create unique prototypes, stunning visual merchandising displays, or even customized promotional goodies that make your customers say, "Wow, I've never seen anything like this!" With 3D fabrication, that world is within reach.
What makes this technology so powerful? From the ability to create intricate shapes and textures to the freedom of exploring a plethora of materials, 3D fabrication offers you a playground where limits simply cease to exist. From an oversized duck pull-toy to branded signs, 3D logos, and custom hotel furnishings – if you can dream it, you can often do it with 3D fabrication.
What is 3D Fabrication?
The computer-aided design and fabrication of specialized 3D objects using technology such as precision CNC machining, industrial 3D printers, and skilled artisans employing custom finishing processes.
3D Fabrication vs 3D Printing
Although 3D fabrication is sometimes used interchangeably with 3D printing, the former is a larger category that encompasses CNC machining – which is a subtractive manufacturing process, as well as 3D printing – which is an additive manufacturing process. With both technologies, code-driven computers direct & manipulate the tools to create the desired objects, which can range from very detailed, small, specialized parts to large, incredibly smooth forms fabricated from a variety of materials.
How Brands Can Take Advantage of 3D Fabrication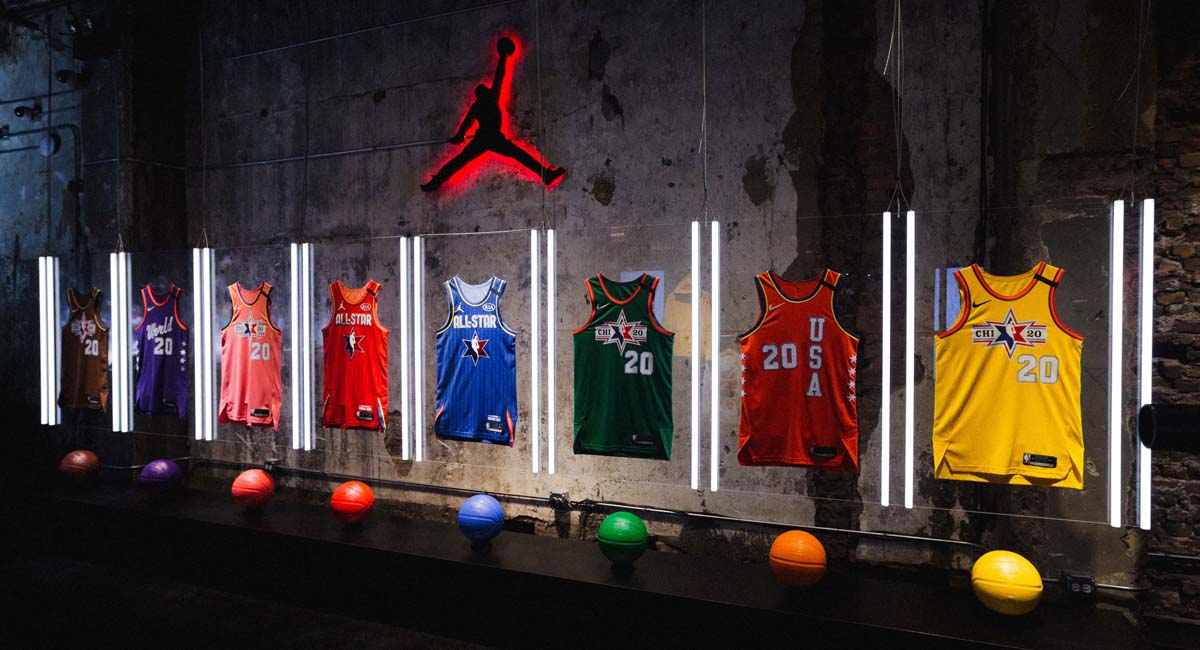 3D fabrication can be used for custom interior elements including displays and furnishings, helping brands infuse a space with their unique story, aesthetic, and values. For Nike's Jordan Store in downtown Chicago, the brand used custom fabrication to celebrate and honor Michael Jordan's legacy while also giving a nod to his iconic home city in the design. The result was a shopping experience worthy of the athlete's name and a destination for his many generations of fans.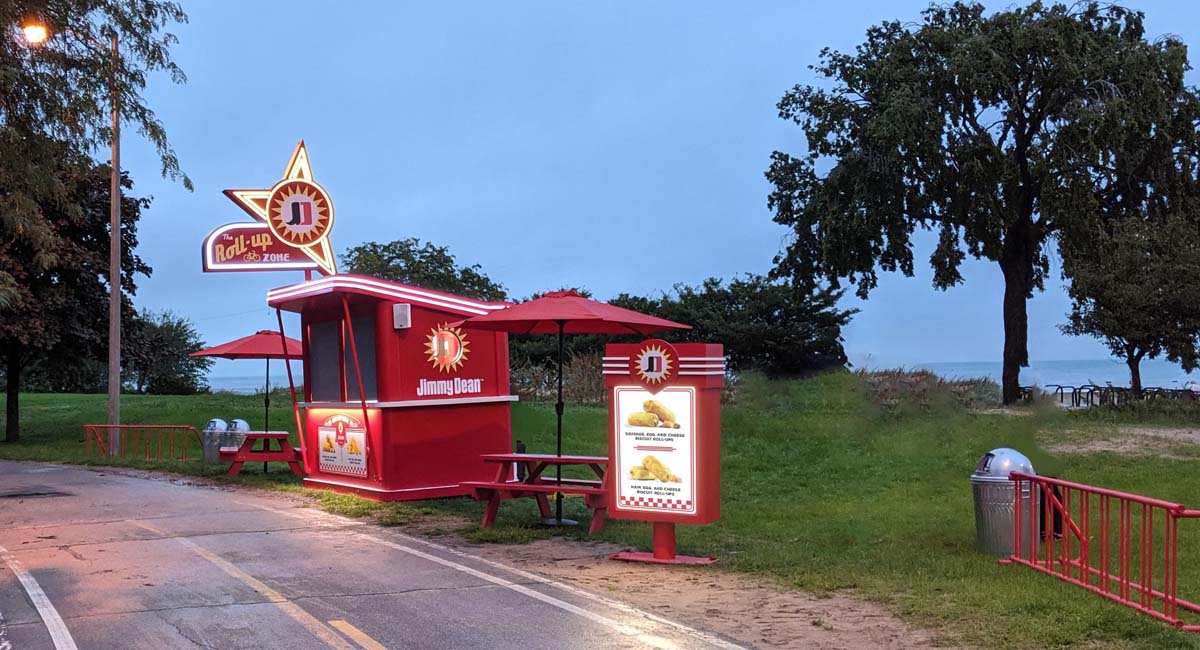 Creative pop-ups, trade show booths, and other 'off-site' retail and brand experiences are another way brands can leverage 3D fabrication to surprise and delight their customers and increase brand awareness. This Jimmy Dean sausage biscuit pop-up along a popular greenway was a huge hit with the unsuspecting bikers, strollers, and runners who happened upon it. Featuring a retro vibe and outfitted with covered picnic tables and custom bike racks, it was a creative way to leave a lasting impression on new and existing customers alike.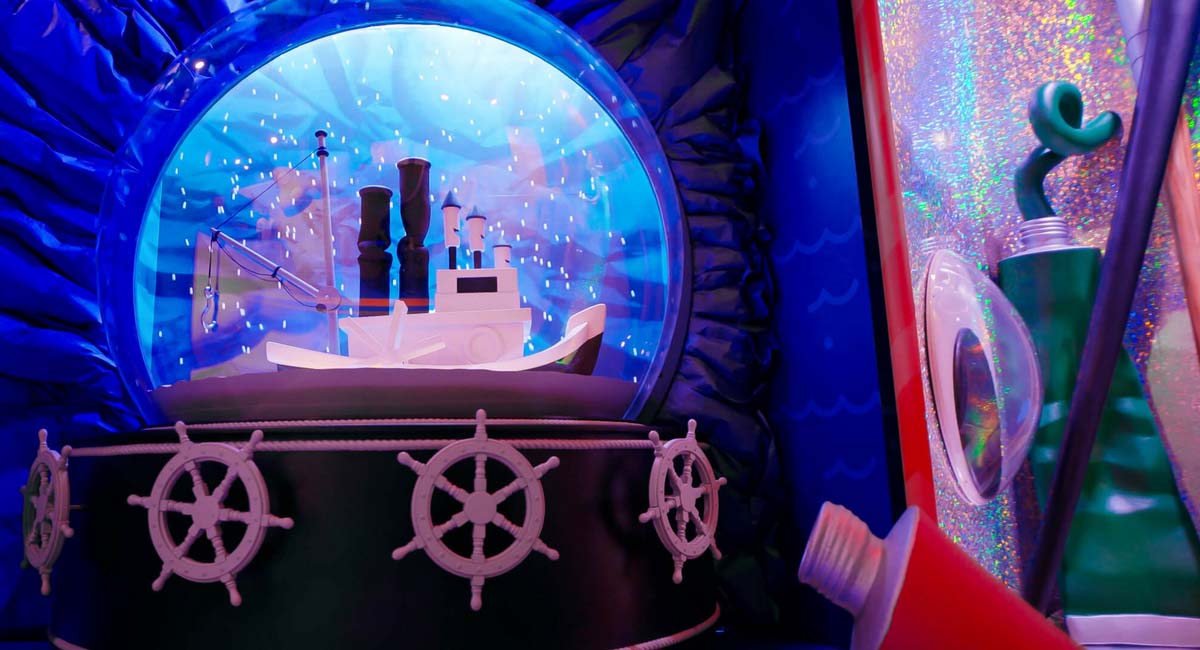 Ever walk into a store and leave feeling like you had a truly memorable experience? Brands can leverage modern audiences' cravings for multi-sensory interactive immersions with 3D fabrication. Whether it's creating a custom putting green and stylish putter rack for luxe brand Black Tux, or fabricating a giant Mickey & Friends-themed snow globe to delight children at CAMP stores, brands are finding sophisticated ways to wow their audiences and immerse them in a unique brand experience.
Sometimes, what you need is a killer custom sign. Other times, something more creative is called for, like a brand mascot, oversized character sculpture, or fun backdrop for photo-ops. The Graduate Hotel stationed this cute green hippo in its hotel restaurant to welcome guests while a 7' tall bear helps Goose Island Brewery promote a new beer, but doubles as a branded selfie-station. 3D fabrication allows brands to infuse their spaces with fully-custom, brand-specific elements that are unique to their story and can be both functional and engaging.
There is no denying that the potential and possibilities of 3D fabrication for brands are virtually endless. Want to make a giant donut sculpture for the outside of your boutique donut bakery? How about an intricate room divider for a sophisticated restaurant? Need modular retail merchandise displays in a custom shape? What about some oversized amphibians to promote your aquarium? Each of these is possible thanks to 3D fabrication.
Ready to bring your own project to life? At Bridgewater, we support clients from ideation to installation to ensure that whatever the size and scope of their project might be, it comes together seamlessly. If you are looking for an experienced partner that has access to the most modern, sophisticated, and efficient 3D production technologies available and the planners, designers, and engineers to help it come to fruition, let's chat. Book a no-obligation introduction to Bridgewater Studio today.