"Welcome to the [Your Brand Here] open! We're excited to be here today with athletes from all over the country vying to prove who's the best of the best. But before the competition begins, let's have a look around and see what fans are up to…" Marquee sponsorship earns brands billions of dollars in name recognition each year but it's not just named sponsors that can benefit from sponsorship activations.
Your company can increase brand awareness and reach new audiences by grabbing a piece of the sponsorship action, too. In this article, we'll explain what sponsorship activations are, along with how you can maximize brand activation opportunities with immersive exhibits guests won't forget—taking your experiential marketing efforts to a whole new level.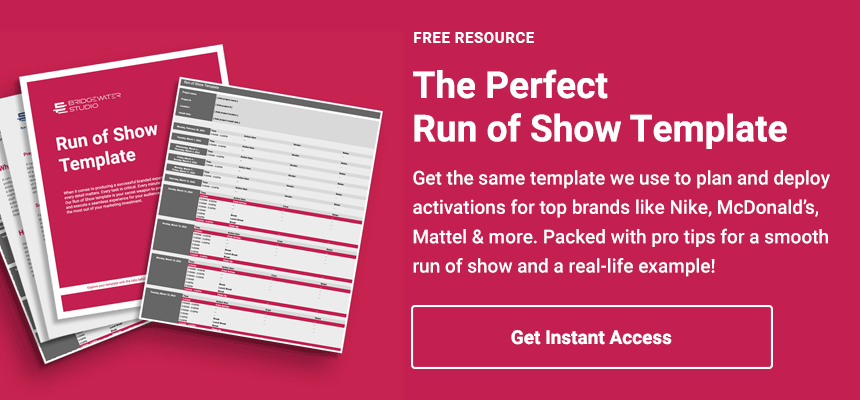 What is a sponsorship activation?
A sponsorship activation is a type of brand activation that involves partnering with another organization to appear at their event. Usually, brands pay a sponsorship fee to have access to the event organizer's attendees, but sometimes sponsorships may take the form of in-kind considerations. For instance, a food manufacturing brand might agree to supply the teams' meals before a sporting event or a clothing brand might provide the wardrobe for presenters at an awards show.
From naming rights to an acknowledgement in the program, sponsorships are a common channel for earning goodwill and increasing name recognition among sports fans, affinity groups and within communities.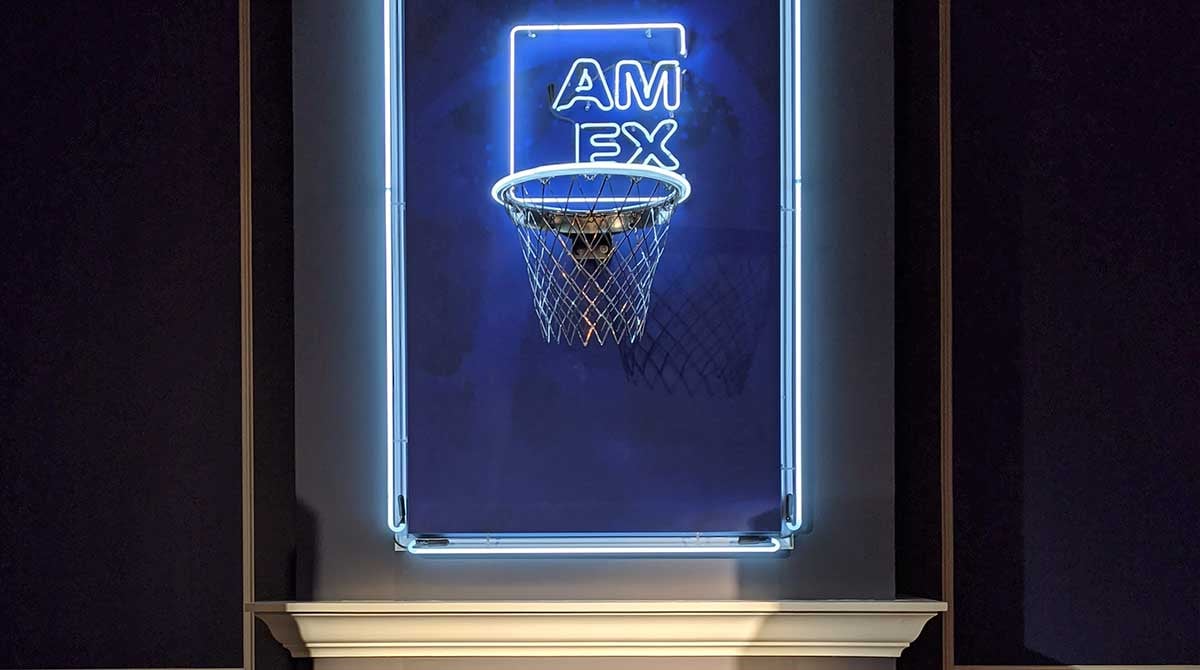 AMEX installed its activation at The Violet Hour for an afterparty it sponsored during NBA All-Star Week in Chicago.


Sponsorship activations are a way for a brand to be present at the host organization's event in a tangible way. Like other activations, sponsorship activations are in-person exhibitions designed to increase brand awareness and connect with visitors. A sponsorship activation may include product sales. However, many sponsorship activations don't. Instead, the brand uses it as an opportunity to provide in-person demonstrations of its products, offer free samples, connect with consumers, educate them about the brand, and build social buzz.
What makes a sponsorship activation different from other brand activations?
The brand executing the activation is a guest at the event. The brand's activation may be a featured attraction or one of many activations vying to entertain and engage the event's attendees. Music, art and film festivals, sporting events and business conferences often host several brands' booths, exhibitions and interactive experiences through sponsorship agreements.
How do sponsorship activations benefit brands?
Financially, a sponsorship is like buying a ticket on a rocket ship instead of having to pay for the whole rocket. The brand contributes to the event financially but also by entertaining attendees. The event's organizer bears the bulk of the promotional and other costs (or spreads those costs across multiple sponsors). Brands get access to sizable crowds at a fraction of what it would cost to do so on their own.
Sponsorship activations also give brands the opportunity to be a part of something bigger than themselves. Their brand is associated with the event and other sponsors, becoming a part of the broader experience—and gaining more visibility. Think about your brand's logo appearing in television broadcasts, news outlets and photos shared on social media. It's hard to put a value on that type of exposure.
Sponsorship activations are an innovative and strategic way to share your brand's personality with new audiences and connect with them in a memorable way.
How to successfully execute a sponsorship activation for your brand
Successful activations of any type begin with a plan. Start by defining the goals for your activation and determine a budget. Next, evaluate what organizations and events would make a suitable sponsorship partner for your company. Most events attract well-defined audiences. Look for opportunities to reach your ideal customers or introduce your brand to new markets that you've been hoping to penetrate.
Not every brand, organization and event are a good match. Your brand's reputation will be linked to any events you sponsor, so make sure your values are aligned with the hosting organization before you pursue a sponsorship agreement.
Also, clarify the limitations on what type of activation you can install, when and how logistics will be managed and what other brands will have a presence at the event before you agree to become a sponsor.
Talk to the experts at the design and fabrication company you've chosen to create and install your activation about your ideas and whether you'll be able to execute them in the given time frame and within the constraints of your sponsorship contract. Your sponsorship activation should be a mutually beneficial undertaking. If your brand won't be able to introduce itself in an engaging, crowd-pleasing way, then it won't achieve your objectives.
Make your sponsorship activation unique and memorable, with immersive, interactive design features
Sponsorship activations have many advantages, but you're still on someone else's turf. Your brand's exhibition will need something extra special to make it stand out from the crowd and leave visitors with lasting memories.
The best brand activations engage visitors through multiple senses and include activities or interactions that appeal to people with different tastes and preferences. For example, some people might be interested in where your brand sources its ingredients and enjoy exploring an interactive map of where each ingredient originates. Other visitors are just there for the free samples.
Expect that your visitors will be online while in attendance. Add elements to your exhibit that combine online and offline activities and encourage them to share their experience on social media.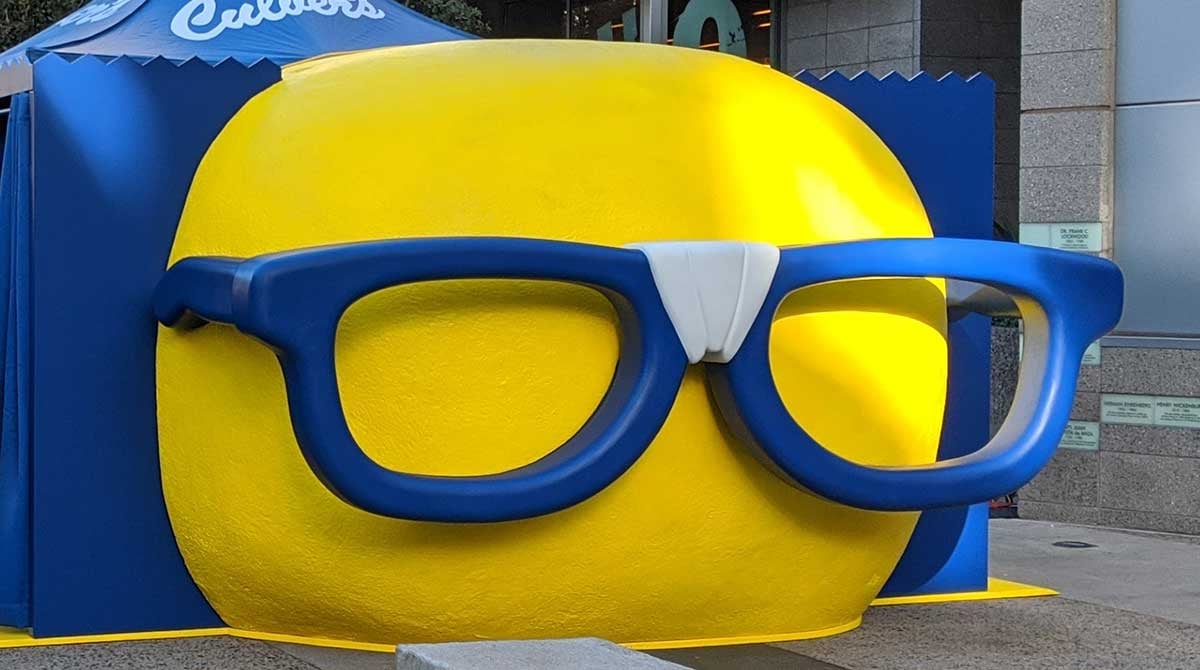 This photo booth was built for sharing (photos, that is). Culver's encourages visitors to snap a pic with "the Curd Nerd" and share the amusing experience on social media.

Consider your site placement and surrounding traffic flow when you plan your activation as well. Work with your design team to place your entry and exit points strategically so people can easily move into and through your exhibit.
Also, bring your design and fabrication team into the early planning stage. These experts will know about the latest trends in experiential marketing, immersive technology and where to find the unique elements and materials that will set your activation apart.
Bring your brand to the party with a winning sponsorship activation plan
Today's sponsorship opportunities often give you more than naming rights—they give you access. What you do with that access determines how valuable your sponsorship turns out to be. Coordinate your next sponsorship activation with a team of designers and fabricators that can help you ideate, build and execute an irresistible, immersive experience event attendees won't soon forget.
To learn how a full-service design and fabrication company can develop your one-of-a-kind sponsorship activation, schedule a no-pressure introduction to Bridgewater Studio today. We'll customize a free project plan for your activation, so you'll be set up for success from the start.