With the evolution of custom millwork techniques in recent years, companies everywhere have begun to re-imagine their workspaces in new and incredibly unique ways. From highly-customized elevator lobbies to reception desks to boardroom tables, advanced CNC equipment has made it possible to create bold, innovative, often elaborate design elements that transform a corporate interior from a mere office space to a one-of-a-kind experience.
These advances have not only inspired a wave of bespoke architectural furnishings in corporate office interiors, they have prompted many companies to invest in design features that foster a healthier, happier workplace. In this article, we'll discuss the impact that a corporate interior design can have on employees and clients, as well as the central role played by the design and fabrication of custom millwork.
Reshaping The Corporate Workspace with Custom Millwork
As many office employees can attest, corporate interior spaces play a significant role in productivity enhancement. Companies that intentionally design spaces to take elements such as sound, lighting, and ventilation into consideration can help create an environment where employees feel more comfortable and productive. Custom millwork—or the architectural furnishings within a corporate interior design—can take many forms in supporting an inspiring workspace, including:
Employee lounges
Privacy booths & pods
Reception desks
Room dividers
Seating & other furniture
Wall cladding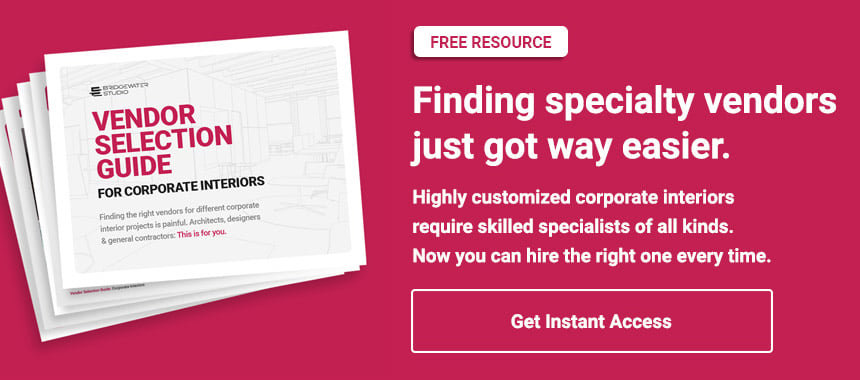 The term "custom millwork" has long been associated with cabinetry, trim and other architectural woodwork. With modern CNC equipment however, the applications and possibilities are nearly limitless.
Add the capabilities of full-service fabrication studios that work with a wide variety of materials, and suddenly companies have a lot more options when it comes to corporate interior design. Custom millwork elements can be used to create remarkably unique spaces filled with distinctive artwork, innovative furnishings, and exquisite details.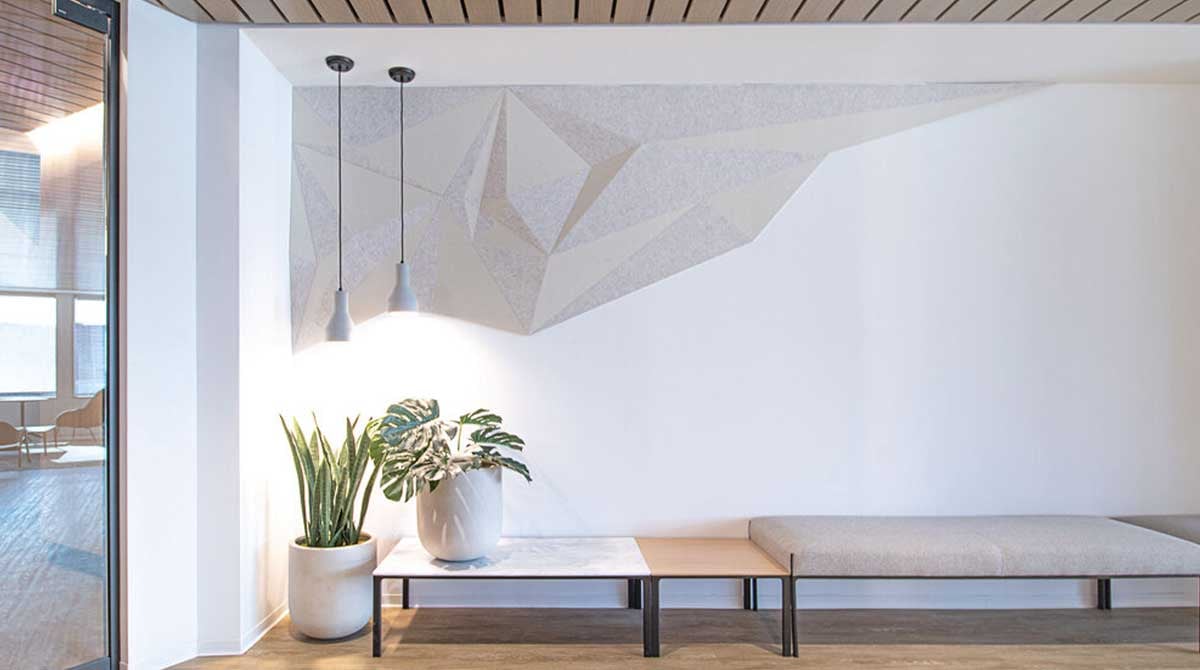 1. Creative Use of Materials
Custom millwork is no longer limited to wood. It now includes a wide range of materials such as acrylic, apple ply, concrete, hot rolled steel, LED lighting, live edge woods, metals, medium-density fiberboard (MDF), resin, textiles, and even reclaimed items.
Using advanced production and installation techniques, the best design and fabrication vendors can combine materials in unique ways to create complex decorative elements for offices, employee lounges, meeting spaces, and more. Mixed metals, glass, wood, and even textiles, can blend to form intricate patterns and unique dimensional effects.
By integrating multiple materials into a single piece of signage, furniture, or corporate wall art, the end result is far greater than the sum of its parts—creating a lasting impression for clients and guests, while inspiring creativity, productivity, and company pride among co-workers.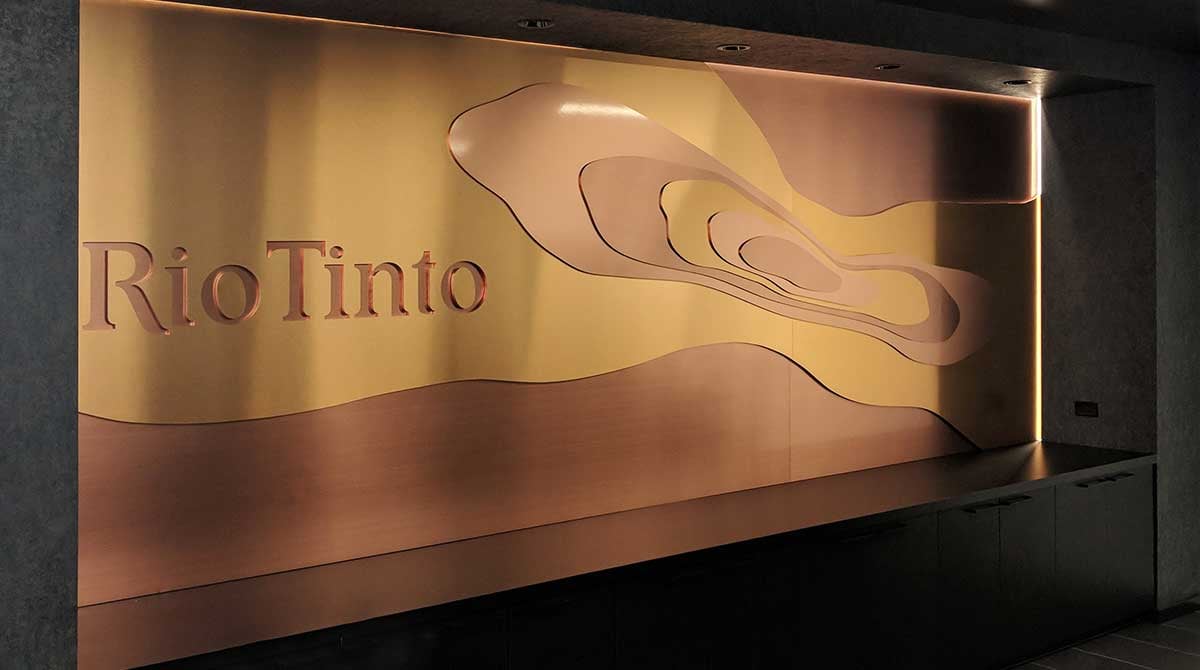 2. Design Innovation
The best fabrication companies don't just build corporate interior elements, they design them, too. Their intimate knowledge of materials, fabrication technology, production techniques, and installation methods is an invaluable resource when it comes to design feasibility and pushing the limits of creativity.
Even when they aren't developing concepts from scratch, an experienced design and fabrication studio will bring valuable perspective to the corporate interior design process. Material selection, scheduling challenges, logistical concerns, and other practical considerations are all part of highly-customized corporate interiors. The earlier you bring a trusted design and fabrication partner into the conversation, the better equipped they will be to streamline your corporate interior project.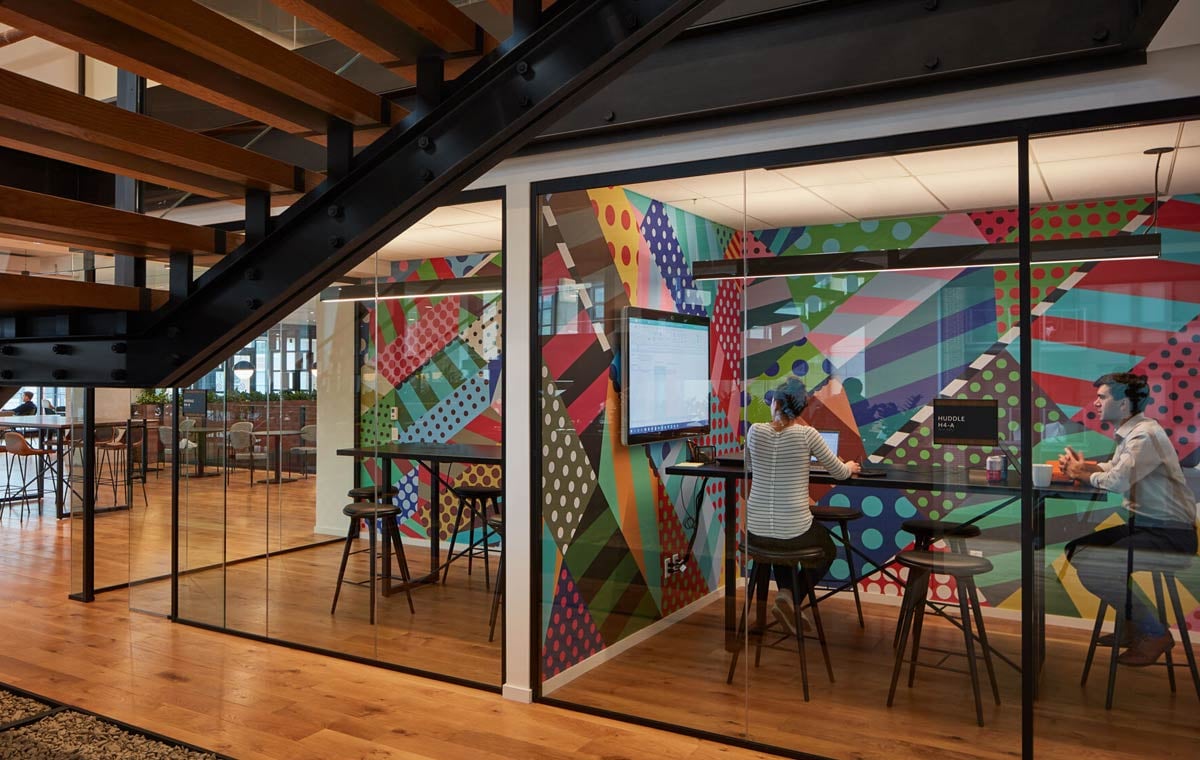 3. Custom Furnishings
With custom millwork services, companies can create furnishings that reflect their brand personality, style, and values. Interiors don't need to rely on mass-produced desks, tables, and seating. Fabrication companies can produce comfortable, unique, stylish office furniture that supports the design intent of any setting—even furniture specifically designed for an individual worker.
Desks can also become more versatile, adjusting to an irregular space or converting to standing desks for increased comfort and ease of use. Meeting room tables can be constructed with multimedia elements, such as visual displays and network ports. The reception area and elevator lobby design, in particular, are being revolutionized by custom millwork. A custom reception desk design can serve as a stunning focal point and a highly-functional workspace, while comfortable furnishings in the reception lobby provide a warm welcome for clients.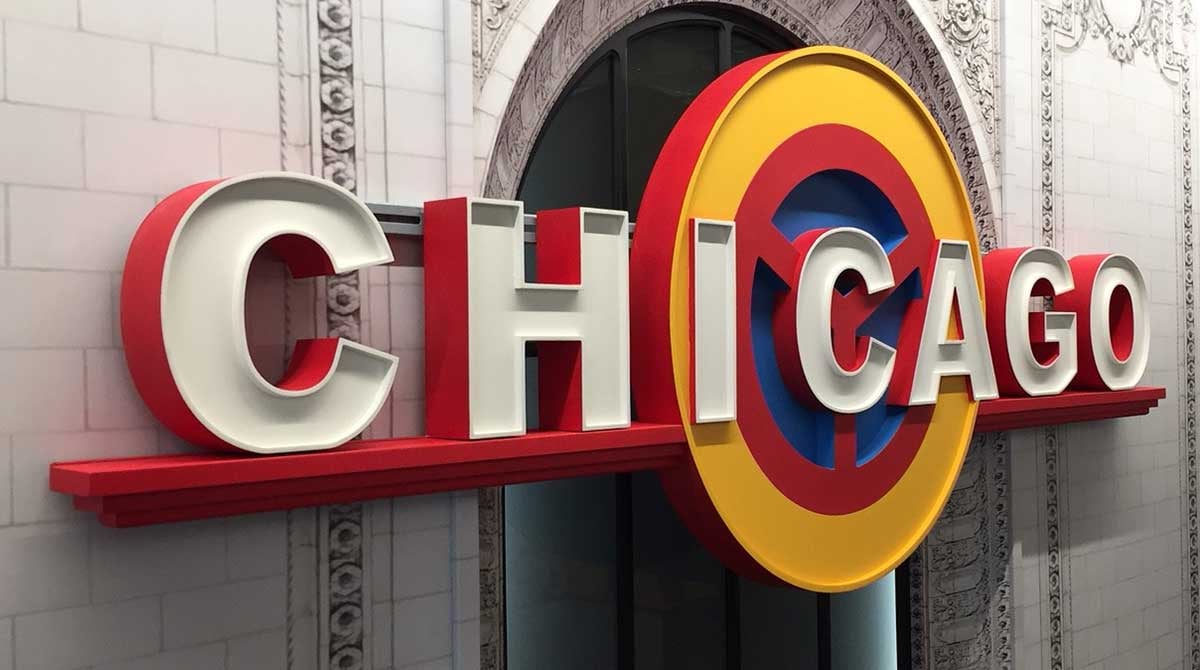 4. A Sense of Place
Custom millwork plays a significant role in helping modern corporate interiors evolve from the generic office spaces of years past. To that end, many brands have infused their workplaces with local flavor, using custom millwork to create design elements like art installations, wall displays, and even corporate sculpture with regional themes.
In particular, larger companies with multiple locations are incorporating local culture and landmarks into their own brand personality—replacing the image of a faceless corporate entity with that of an approachable neighbor.
For employees, it blurs the line between local and company pride, fostering a more positive work environment. Beyond the corporate walls, images of these distinctive interiors share the story of company growth and culture throughout social channels, media outlets, and marketing communications.
Custom Millwork for Your Corporate Interior
Custom millwork is changing the face of modern corporate interiors, helping companies shape their image, culture and brand from the inside out. When partnered with an experienced design and fabrication studio, brands can bring even the most highly-customized concepts to life—transforming their office space into a memorable experience worth sharing for prospective clients and employees alike. The right partner is also a valuable resource for streamlining corporate interior projects, from design to installation.
The best time to engage a design and fabrication company is early in the process, but a quality partner will bring value throughout your entire project lifecycle. Find out how, by requesting a free project plan from Bridgewater Studio today.